Factor, meeting the physical and virtual worlds at SUN
The Social and hUman ceNtered XR (SUN) project aims to research and develop extended reality (XR) solutions that convincingly integrate the physical and virtual worlds from a human and social perspective. The virtual world will be a means to enhance the physical world with new opportunities for social and human interaction.
Funded by the European Union within the Horizon Europe project, the SUN project will contribute to the ethical and human-centered development of XR and VR technologies applied in areas such as injury rehabilitation, safety and industrial communication, as well as in diseases affecting mobility and verbal communication.
The project's commitment involves developing these technologies and empowering users by concurrently including them in the co-creation of scenarios and gathering their experiences through pilot projects.
The SUN consortium is made up of partners with complementary competencies, creating a multidisciplinary team balanced in terms of experience, capacity, innovation potential, entrepreneurship and geographical dispersion. It is composed of 18 partners from 8 European countries (Italy, Greece, Germany, Belgium, Spain, United Kingdom, Malta and Switzerland).
Regarding our participation in the SUN project, Factor Ingeniería y Decoletaje collaborates as a demonstrator scenario. In our facilities will be developed the pilot "Extended Reality for safety and social interaction at work", whose XR solutions will be tested and evaluated in the production plant, where more than 20 lathes operate daily in the machining of metallic materials.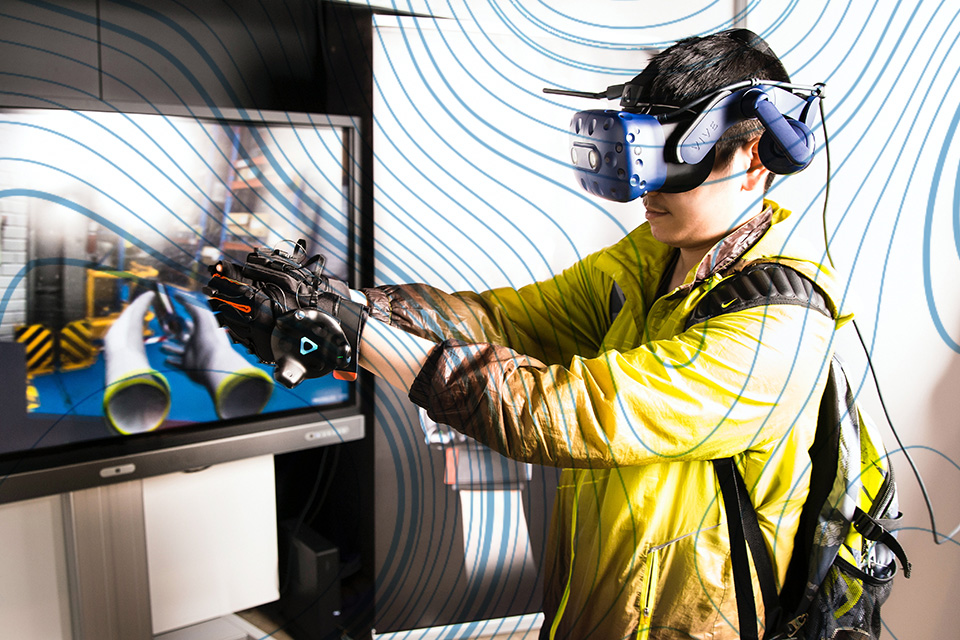 Extended Reality for Safety and Social Interaction in the Workplace
Occupational health and safety is a major concern in the industry. Awareness, commitment and collaboration among all stakeholders in potentially hazardous environments is vital to avoid accidents. The XR offers unprecedented opportunities to make work areas safer by making workers aware of potential hazards as they go about their work. Real-time interaction, training through realistic simulations and real-time updated information about the work environment can exponentially increase the level of safety in the industry.
XR and VR create more immersive experiences for people and make work performance safer. These technologies provide new forms of "awareness" to potential health risks and facilitate better training on safety procedures.
To this end, we will work with Holo-Light's Engineering Space AR 3S software, optimizing it to generate high-quality 3D content, merge the real and the virtual, and share the experience across users.
The technical challenges we face can be summarized as follows:
Low latency interaction based on gaze and gestures in XR.
Multimodal collaboration in XR.
Semantic integration of virtual and physical world.
3D acquisition with physical properties.
AI-assisted 3D acquisition of unknown environments with semantic priors.
Compelling AI-based XR presentation in resource-constrained settings.
Hyper-realistic avatar. Context-aware avatars.
As an example, an XR experience will be able to "come to life" when a worker puts on a VR helmet and walks around the shop floor. In addition, and thanks to augmented reality, workers will be able to experience the implications of moving through potentially hazardous environments, something impossible to imagine in the real world.